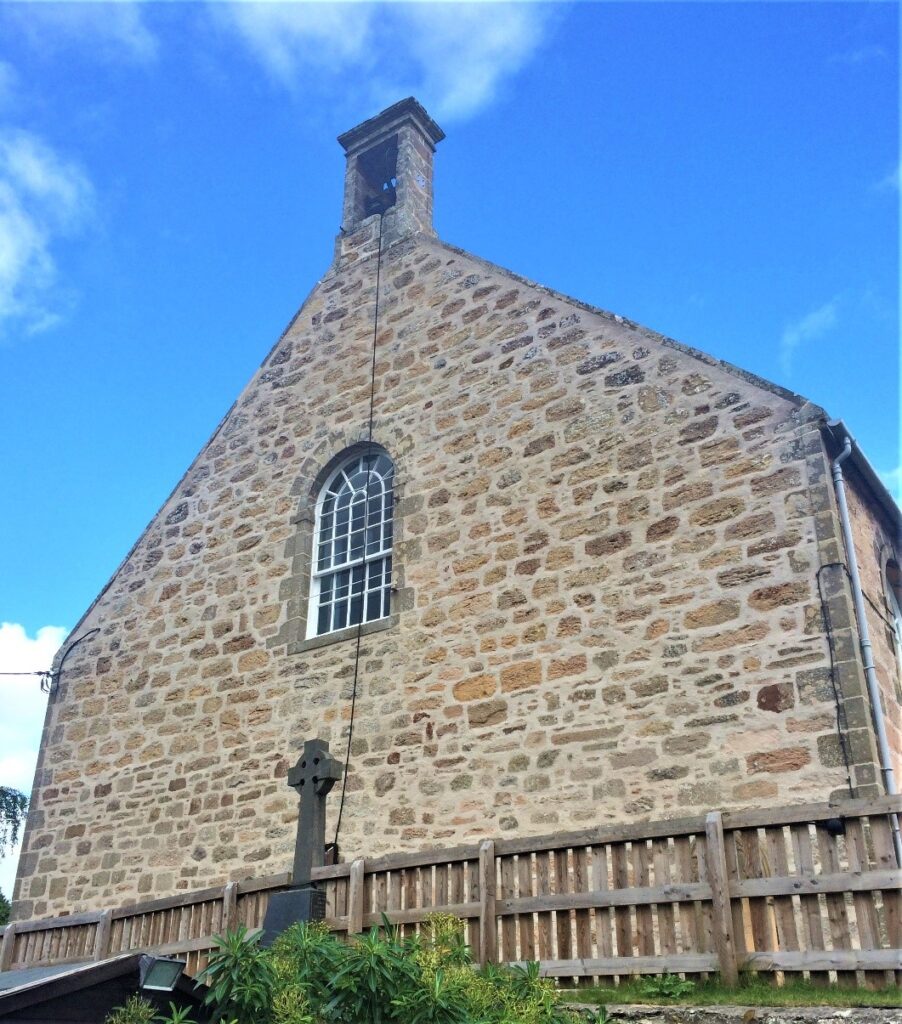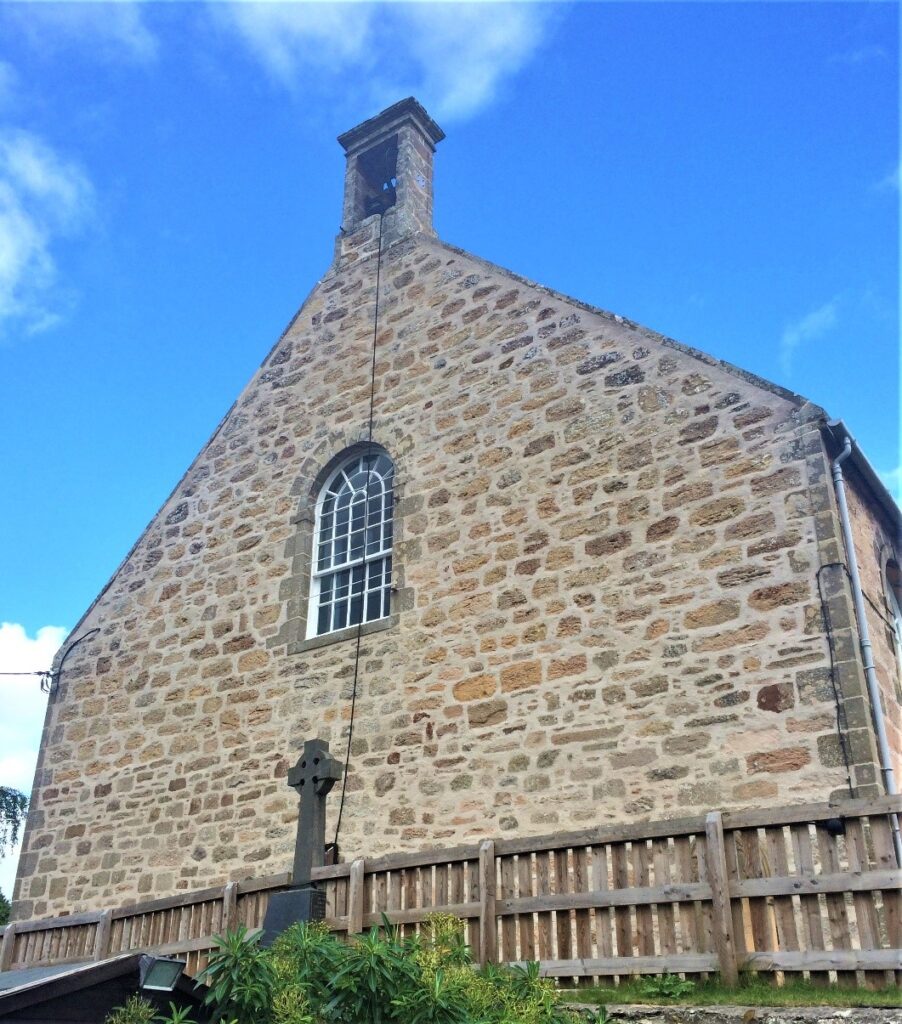 We are pleased to report that the repairs to the west gable have been successfully completed. The old cement mortar has been replaced with lime mortar which will slow the deterioration of the stone. High level stonework has been stabilised or replaced. We took the opportunity to maintain the bell mechanism and provide a new bellrope.
The contractors, Masonry and Lime, from Elgin, have done an excellent job, we are most grateful to them. The work included a tricky repair to the bellcote where ferrous bolts that support the bell had to be removed and replaced with stainless steel to prevent further fracturing of the supporting stonework.
We express our thanks to the National Churches Trust and the Scotland's Churches Trust for their financial assistance to this essential work.