The Singing Group has members from both Dyke and Edinkillie Churches. We meet every Friday at 6:30pm at Dyke Church to prepare for the Sunday Service, sing favourite hymns and learn new ones. Everyone is very welcome to come along and join in.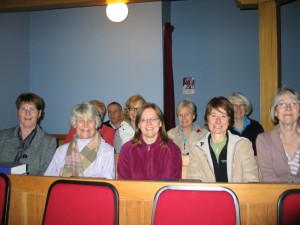 Singing Group
The Singing Group sang for an hour at the Brides and Blooms weekend. They sang a selection of
wedding hymns as well as Panis Angelicus.
April 2014
The Choir has been busy over the past few weeks preparing for Lent and Easter Services.
We have leant some beautiful new Hymns which we will be singing over the next few Sundays at both Dyke and Edinkillie Church Services.